When Mary Mouradian contacted us, she had already prepared everything needed in order to host an online auction fundraiser for Artsakh. The website, graphics, social media pages... everything was ready!
In an effort to raise as much money as possible, Mary and her friends Lorie Dishoyan, Maria Sabounjian, and Annie Arouchian have been working hard to get items and services donated for the auction. Their main objective is to be able to help Armenians that have been impacted by the war in Artsakh.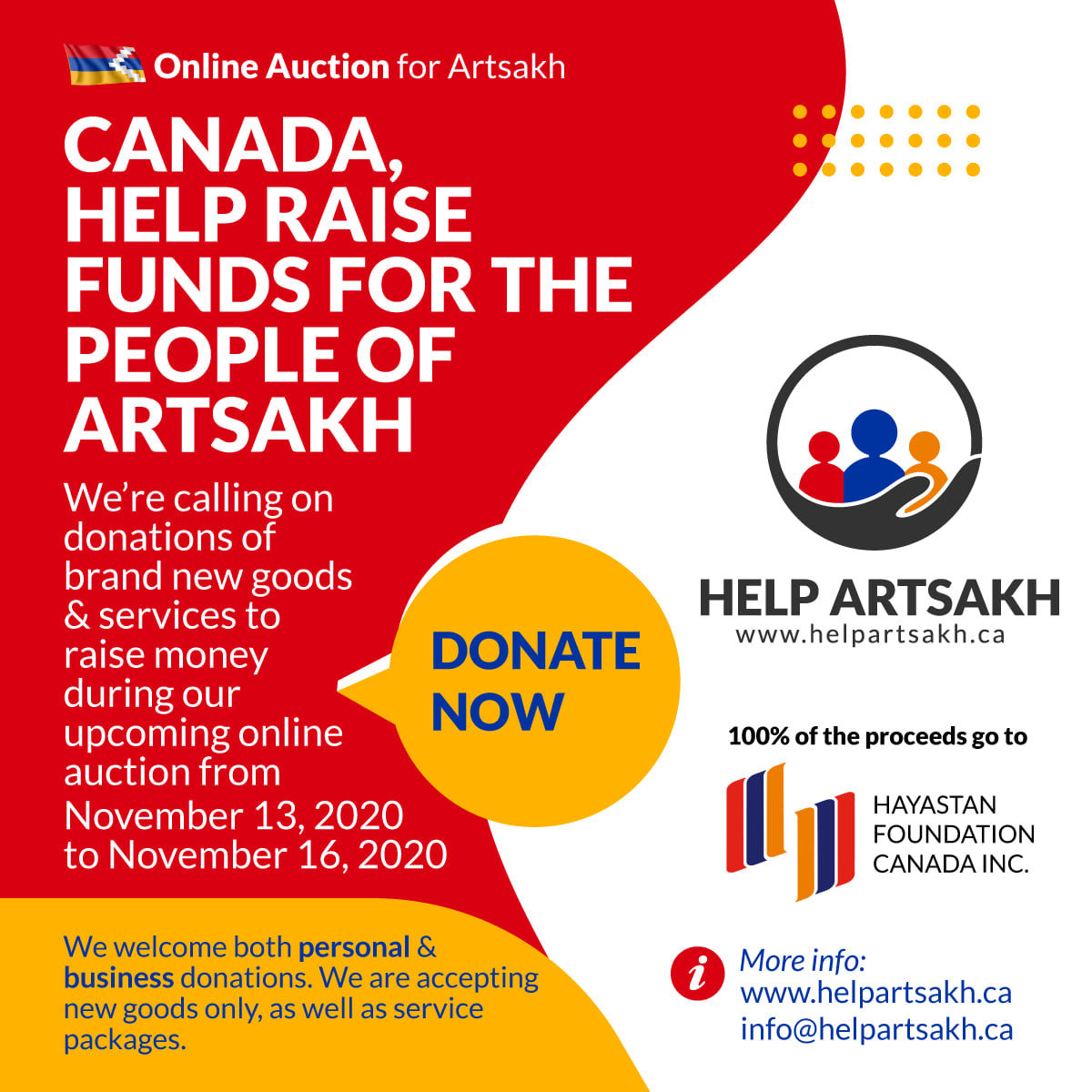 Please help them spread the word about the auction that is set to go live on November 13th on www.helpartsakh.ca. You can get updates by following them on Instagram and liking their Facebook page. 
They are still looking for products or services to auction so if you can donate an item or your professional services, please fill out the forms on the website.
Thank you Mary, Lorie, Maria, and Annie!