The Soldier's Insurance Fund was created for the purpose of insuring and providing compensations to soldiers and families of soldiers who have been injured or deceased when defending the borders of our two motherlands. 
We join their mission and encourage the Montreal Armenian community to make monthly or recurring donations to the fund.
The option of making donations to the Soldier's Insurance Fund is already available when you make a donation through our website. See image: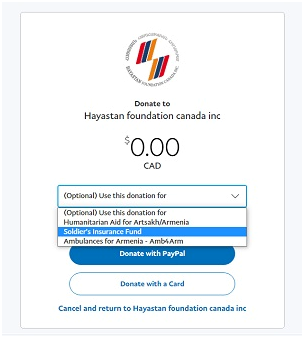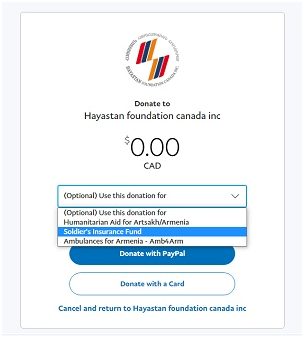 Together, let's insure the future of soldiers and their families!